In order to break the pattern of vacancies and turnover left in the wake of the pandemic, companies can't rely on trendy buzzwords or the latest new fads being touted by the media. It's time to get back to the basics. If companies want to get back on track and grow, they must start with basic leadership competencies that have been proven to work time and time again. HPS has a proven approach that starts with the fundamentals first. By creating a solid foundation of strong leaders, everything else falls into place and becomes easier to implement and sustain over time.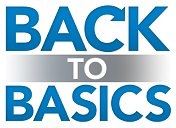 Leader Selection and Development
The first step in our fundamentals' toolbox is helping you create a process to get the right leaders into the right roles. Our proprietary Leadership Potential Equation will help you identify and hire the best-fit leaders that will have a high probability of success for your job.
Once you have the right leaders in the right roles, HPS will help you develop and train your leaders on the leadership competencies they will use every day to communicate with their employees, keep them motivated and provide feedback on their performance. Our flagship training system, High Performance Leadership, provides development on those critical leader competencies. This system will get all of your leaders on the same page, speaking the same language, and leading in a consistent manner across the whole organization.
From here, HPS recommends specialized development through assessments and certifications. Our top recommendations are proven to add value and raise the performance of every employee. These include:
EQ-i 2.0: a scientifically-validated assessment of emotional intelligence. Certification available.
ARSENAL: an assessment to measure and develop best practices for building stress resilience. Certification available.
Element B: a powerful assessment for teambuilding and creating inclusive teams. Certification available.
Once a company rebuilds based on leadership basics, team members won't want to leave. Turnover will no longer be an issue. Employees will encourage people they know to join the company as well. Because people want to work for a winning team, the lack of quality candidates will be a thing of the past.
For more information, call 800-535-8445, 706-769-5836 or email info@hpsys.com. All HPS programs are customizable for virtual format.