Help leaders and teams increase resilience and reduce stress. The ARSENAL Certification Workshop prepares you to administer and interpret the ARSENAL Assessment, provide feedback on the results and teach an ARSENAL class.

We can accommodate your schedule. Contact HPS to schedule a customized certification session to meet your needs.

or call HPS at 706-769-5836.


The ARSENAL™ Assessment looks at the seven best practices that are key to reducing the negative effects of stress. This assessment determines a person's current level of performance in each area. Results are presented in a Full Report that includes a Development Plan. Respondents can use this information to become more stress resilient. View a sample report.
ARSENAL Certification Special Features:
The Stress Effect: Why Smart Leaders Make Dumb Decisions—And What to Do About It ($26.95 value)
One Self ARSENAL™ administration ($35 value)
Personalized feedback from an experienced feedback specialist ($200+ value)
One additional ARSENAL™ administration for a friend or colleague ($35 value)
Coaching on how to interpret ARSENAL results and give feedback
Free online account activation
Experienced HPS coach available to answer questions
Discounts on future HPS training
Earn Continuing Education and Professional Development Credits
Get certified with HPS on ARSENAL and you will earn continuing education and professional development credits from International Coach Federation (ICF): 6.25 ICF CCEs - 4.5 Core Competencies, 1.75 Resource Development.
Team Teaching Model:

HPS uses a team approach for conducting our ARSENAL Certification courses. Classes are facilitated by a team of ARSENAL experts led by Henry Thompson, Ph.D., creator of the ARSENAL Assessment. Our team has 70 years of combined experience, offering a dynamic and interactive training model for our participants.
Certification on the ARSENAL
Personal ARSENAL feedback session and report
The Stress Effect by Henry (Dick) Thompson, Ph.D.
Free administration of the ARSENAL
Coaches' Guide (pdf format)
ARSENAL Feedback Booklet
Introductory set of PowerPoints
Membership in a large, growing international ARSENAL network

Two 30-minute personal coaching sessions
Detailed Course Notebook
Cutting-edge HPS research on stress
Relationship to Emotional Intelligence and MBTI®
A solid prescription for building a Stress Resilient System™
HPS Alumni membership
Resources including articles, worksheets, etc.


HPS coaches share best practices, examples and case studies of how ARSENAL can be used in various applications, including:

Coaching—Learn how to create a coaching plan based on ARSENAL results, using feedback, development and Action Plans that work.

Leadership Development—Studies show that high-performing leaders tend to make better decisions under stress and have higher stress resilience than less effective leaders. Learn what this really means and how an organization can help its leaders prepare to make effective decisions under stress.

Use With Other Assessments—Find out how ARSENAL can be used in combination with other assessment tools to create high-impact coaching, consulting and assessment solutions for clients.

Building Stress Resilience—Help clients build Stress Resilience by using the seven best practices, resulting in better decision making and more.

Creating Work-Life Balance—Help coachees achieve better work-life balance by creating an Action Plan, followed by a Post-ARSENAL. Using ARSENAL to identify lower areas is the first step in achieving better balance.

Stress Management—Understanding and using the seven best practices helps your participants build resilience, a critical factor in overall stress management.
Why Choose the ARSENAL Live, Online Videoconferencing Certification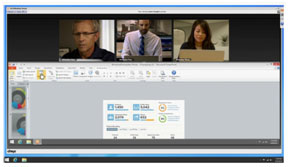 GoToMeeting videoconferencing allows attendees to view the screen of the presenter while using webcams to see each other and interact in real time during the session.


The lead instructor for these sessions is Henry L. (Dick) Thompson, Ph.D., President and CEO of High Performing Systems, Inc., creator of the ARSENAL Assessment and author of numerous books and articles on Stress Resilience, Emotional Intelligence, MBTI, FIRO-B/Element B™, leadership and teams.

The training team also includes Debra Cannarella.

Dates

April 8, 2022 (1:30 p.m.-4:30 p.m. Eastern)
May 17, 2022 (1:30 p.m.-4:30 p.m. Eastern)
July 6, 2022 (1:30 p.m.-4:30 p.m. Eastern)
September 7, 2022 (1:30 p.m.-4:30 p.m. Eastern)
November 9, 2022 (1:30 p.m.-4:30 p.m. Eastern)
For a training calendar of all HPS course offerings, click here.

Price $295.00. Call HPS at 706-769-5836 to register or click here.

Call 706-769-5836 or 800-535-8445 to see if you qualify for discounts.

** To learn more about how live online videoconferencing works, click here.